These photos were all taken on April 5, 1977, at the precursor demonstration to the 26-day sit-in that lead to the signing of Section 504 of the 1973 Rehabilitation Act — the first United States civil law protecting people with disabilities.
The demonstration took place at the UN Plaza in front of the Region Nine Federal Building in San Francisco, California. In the background of many of the photographs is the dome of the ornate San Francisco City Hall. The overwhelming majority of demonstrators were disabled people.
All photographs are copyrighted by Anthony Tusler, AboutDisability.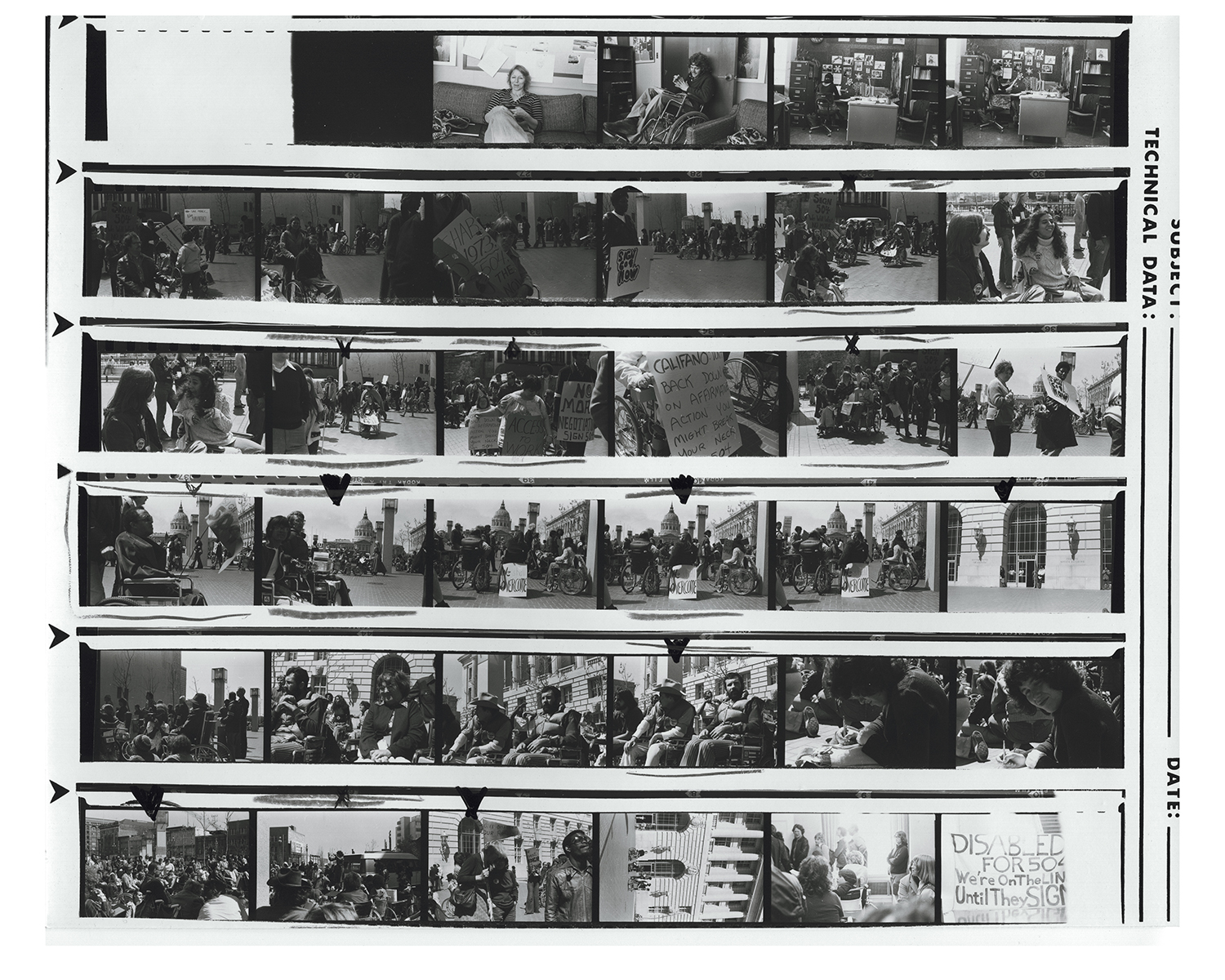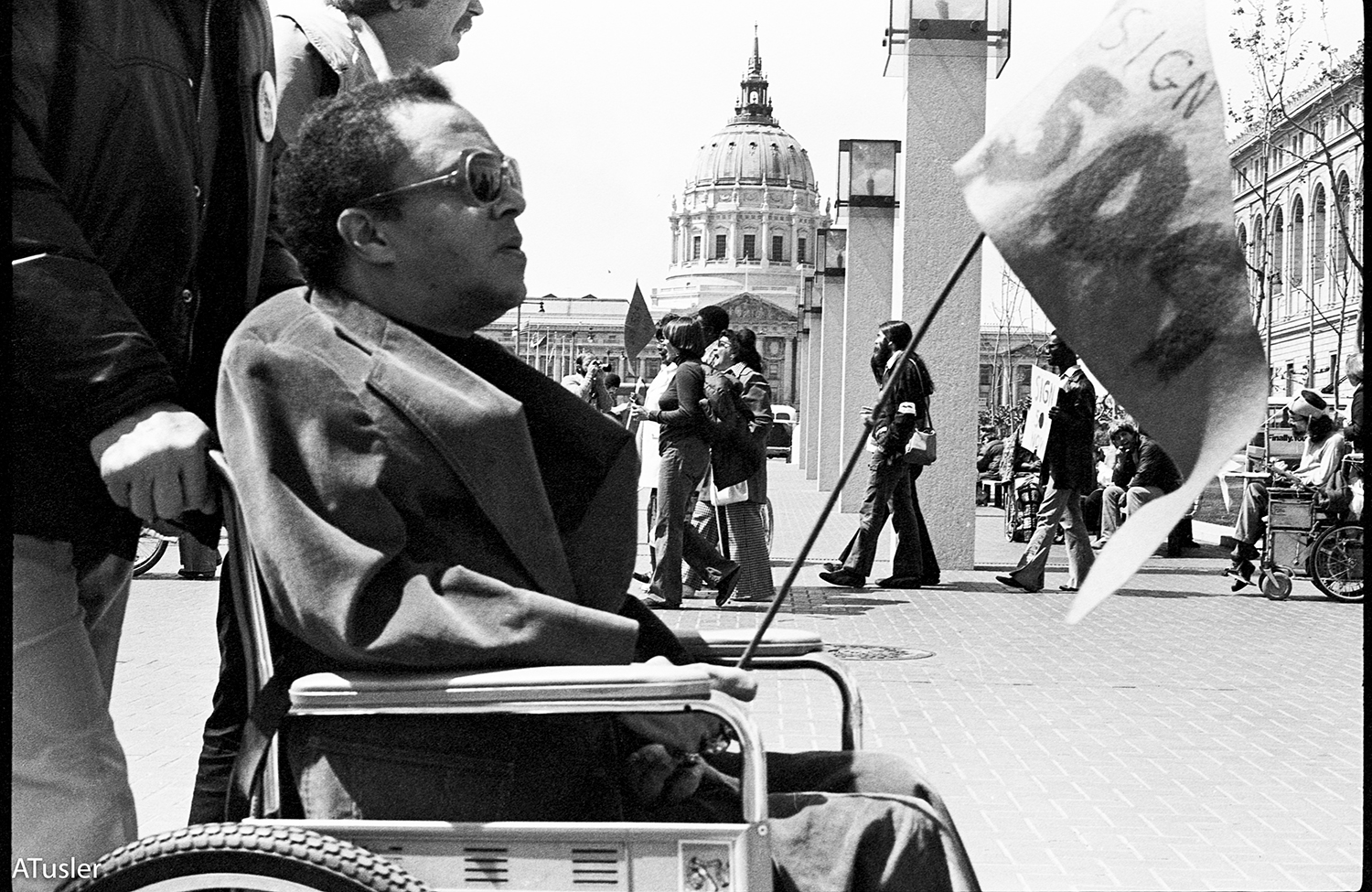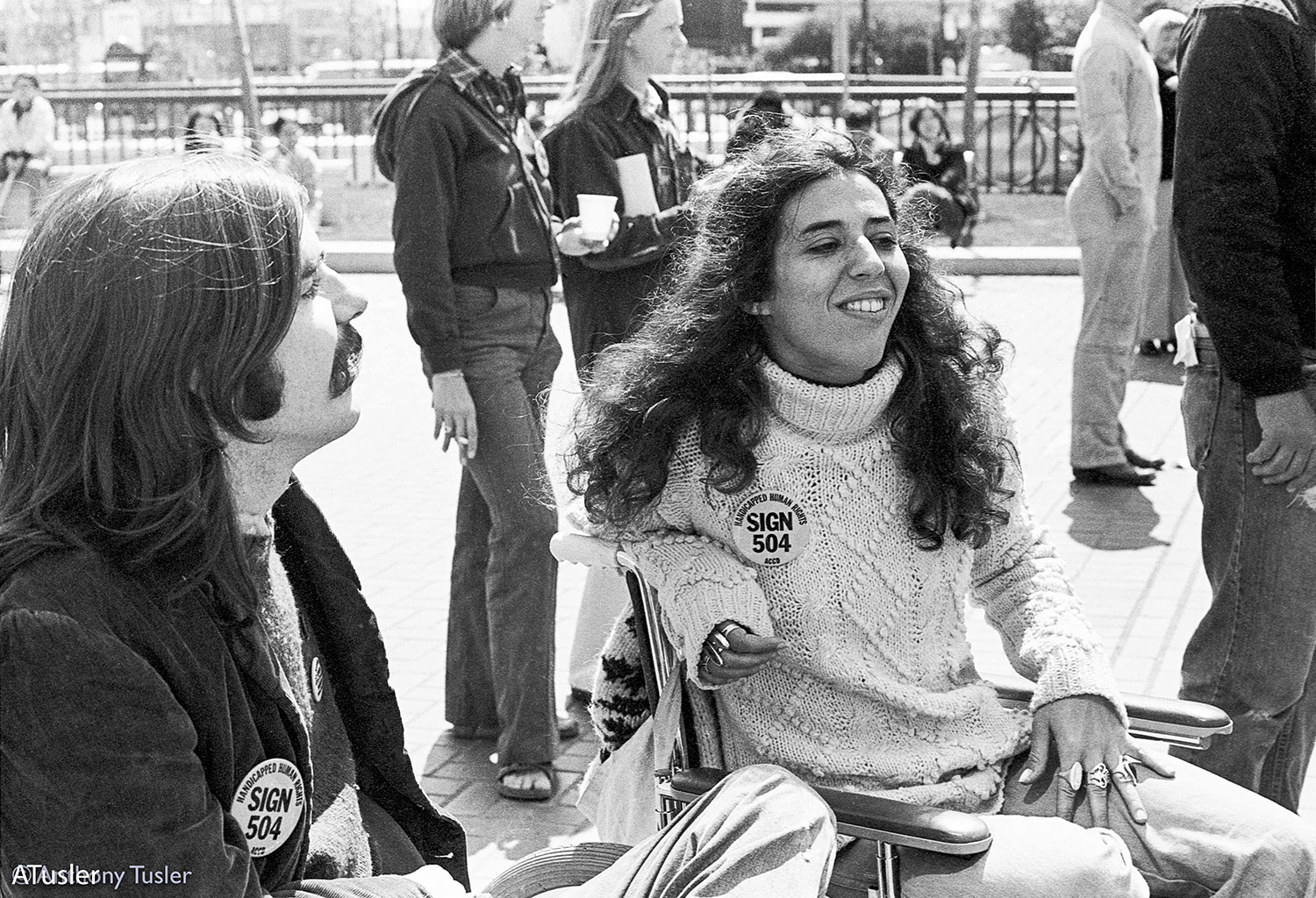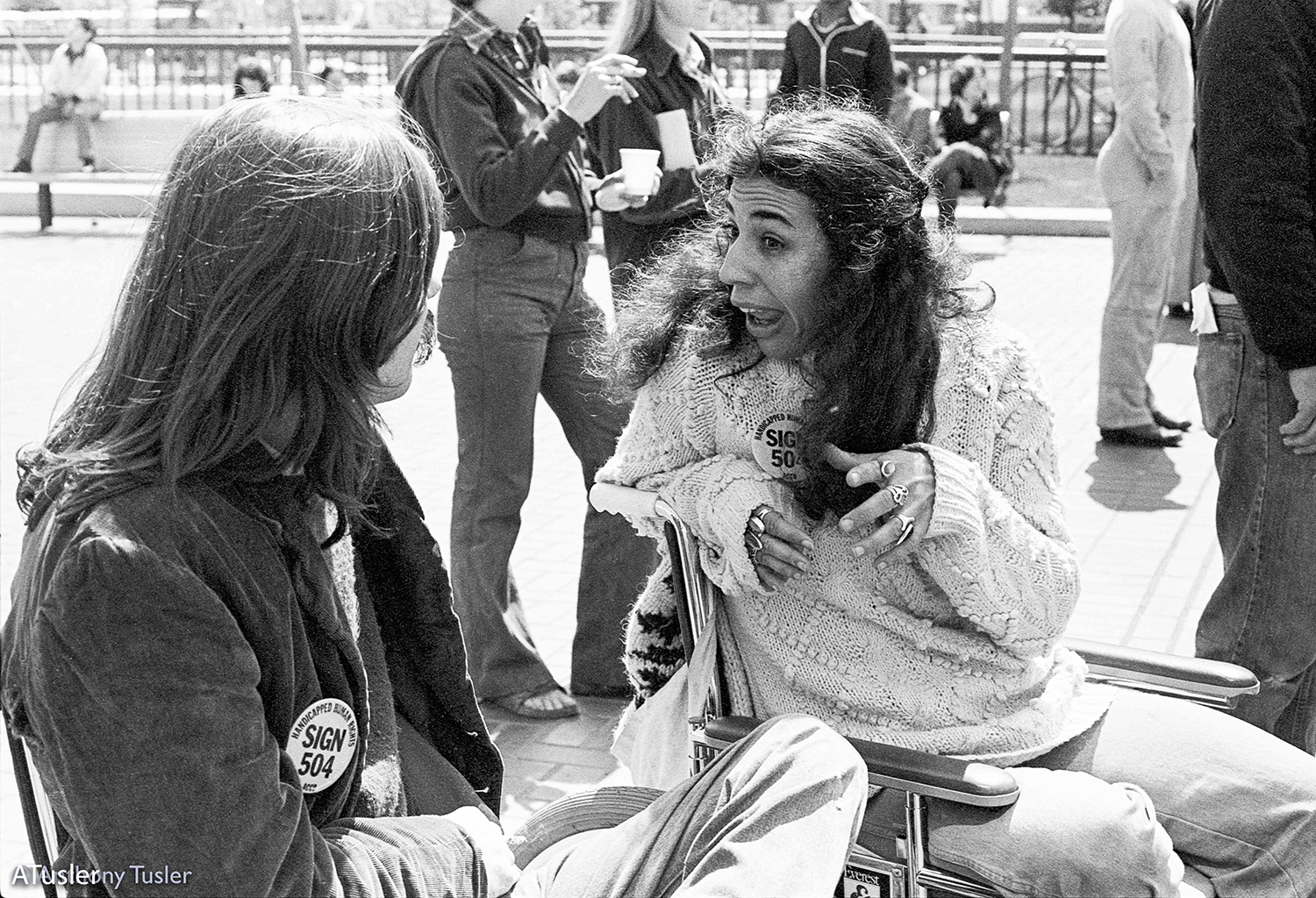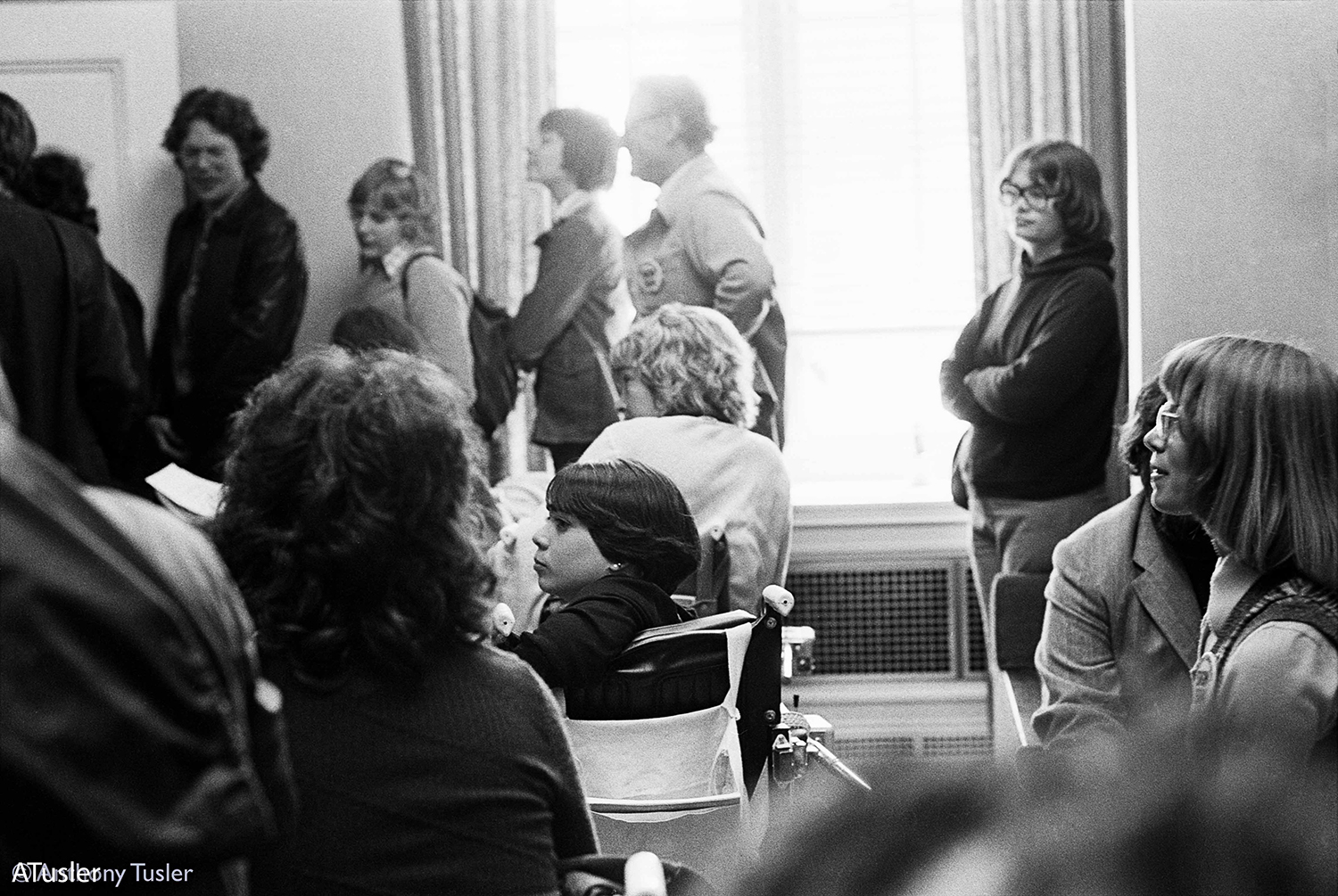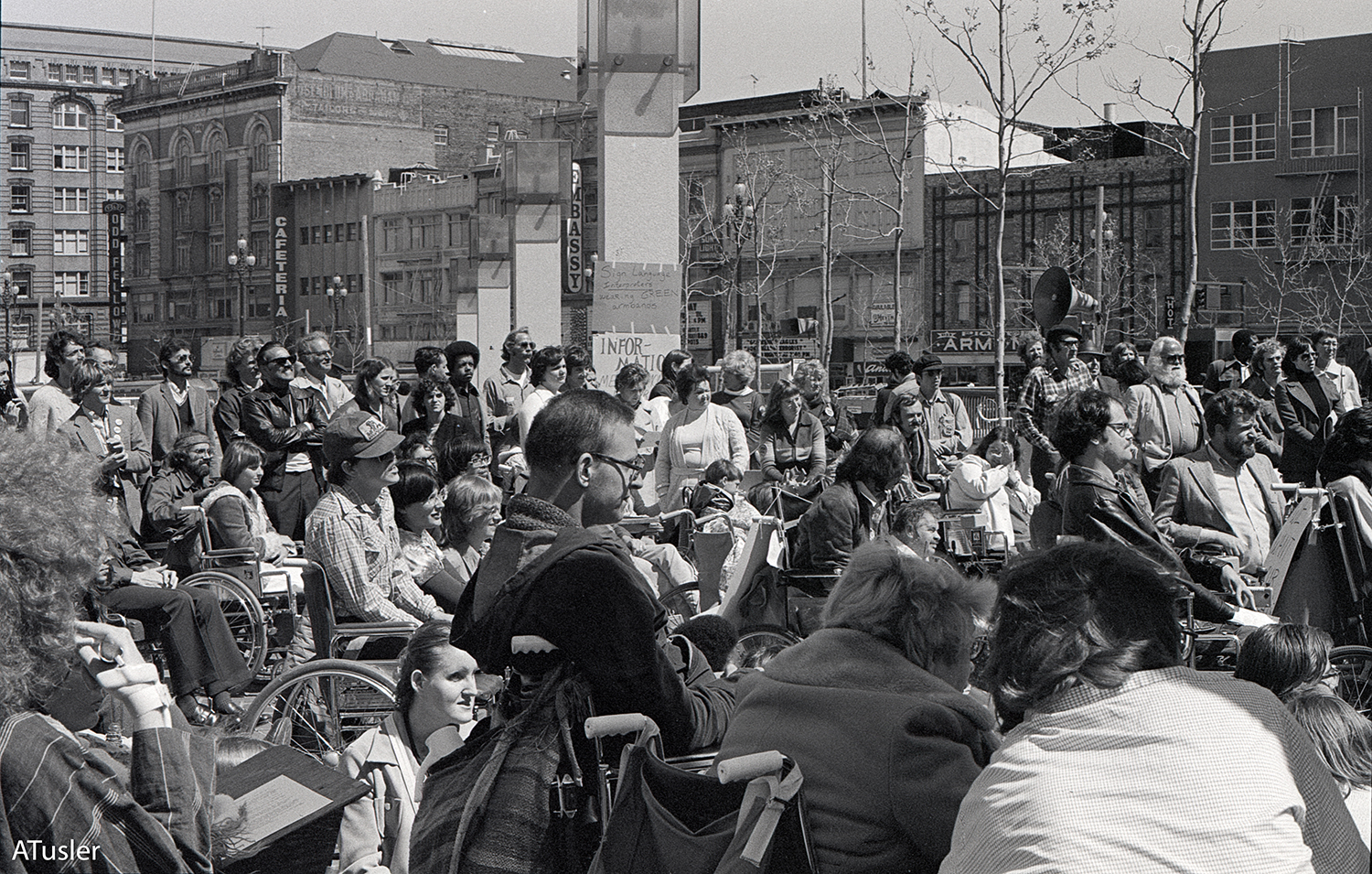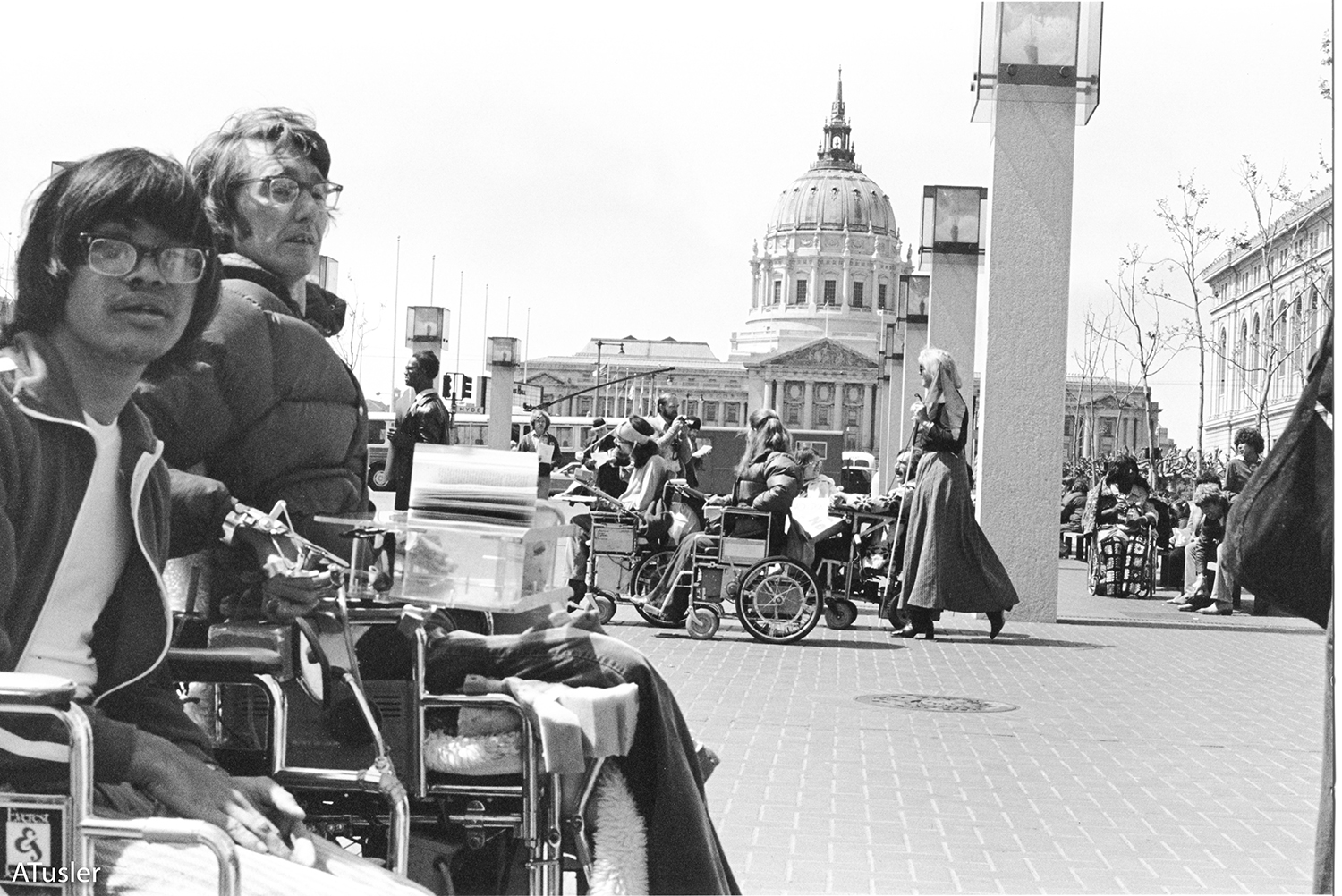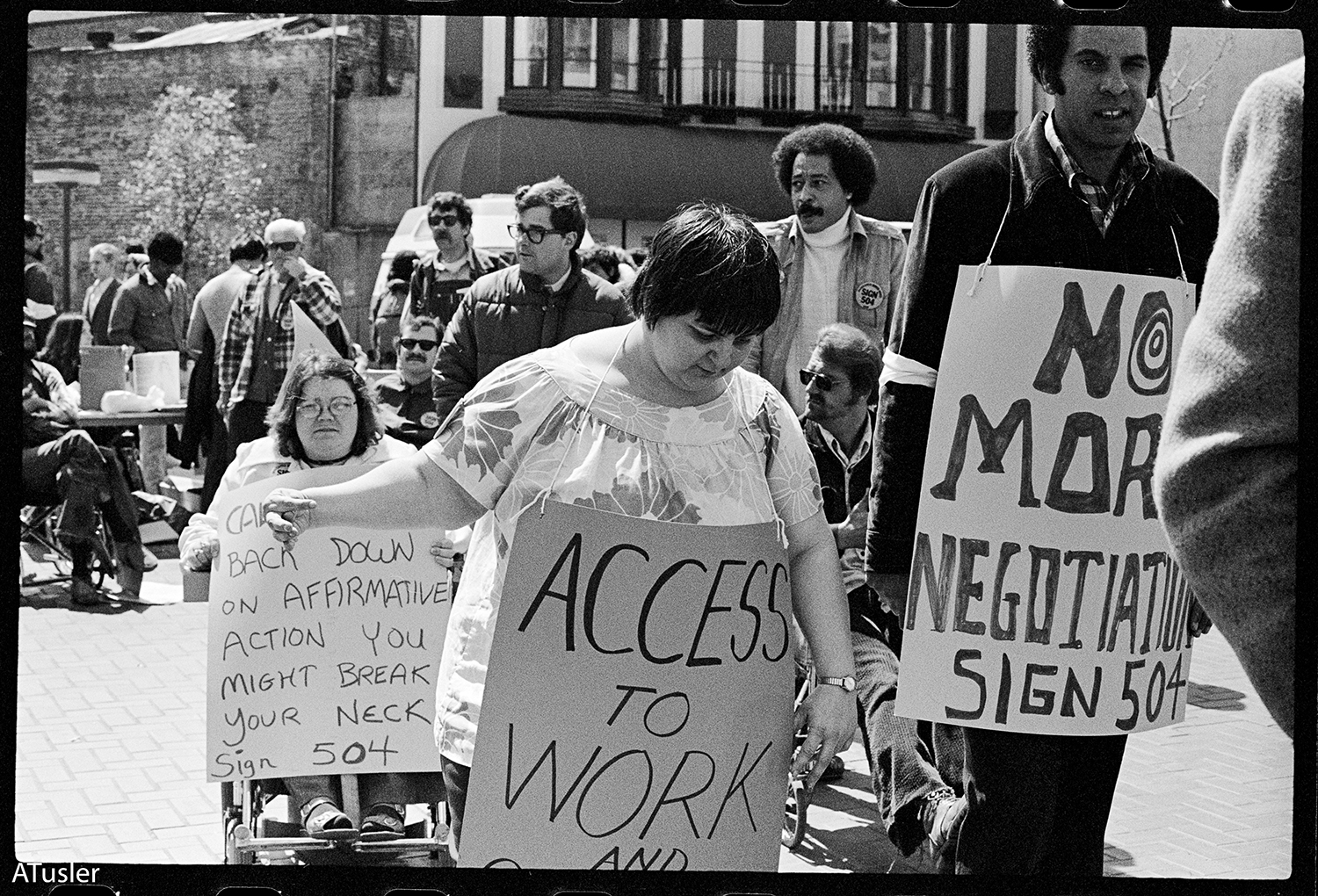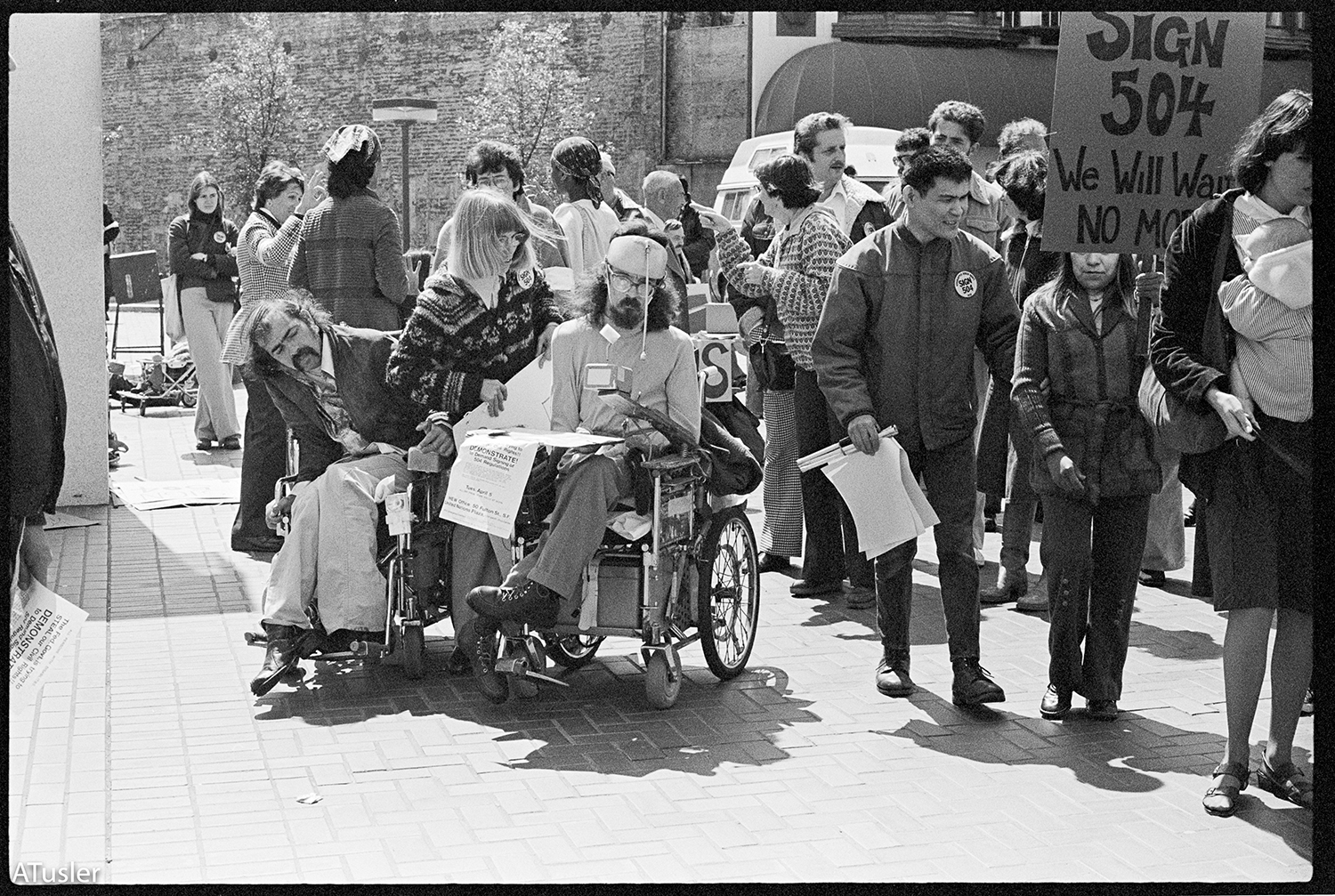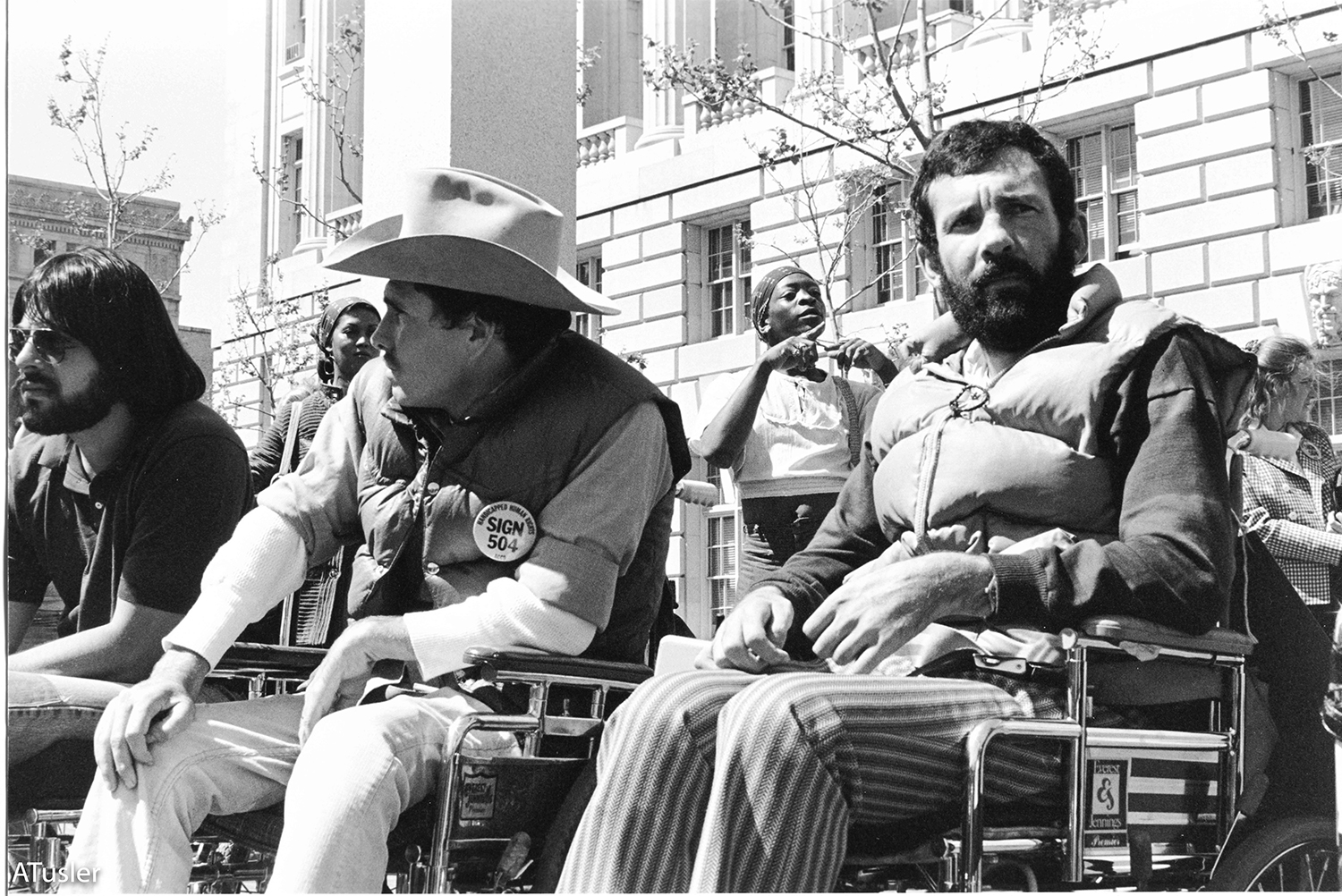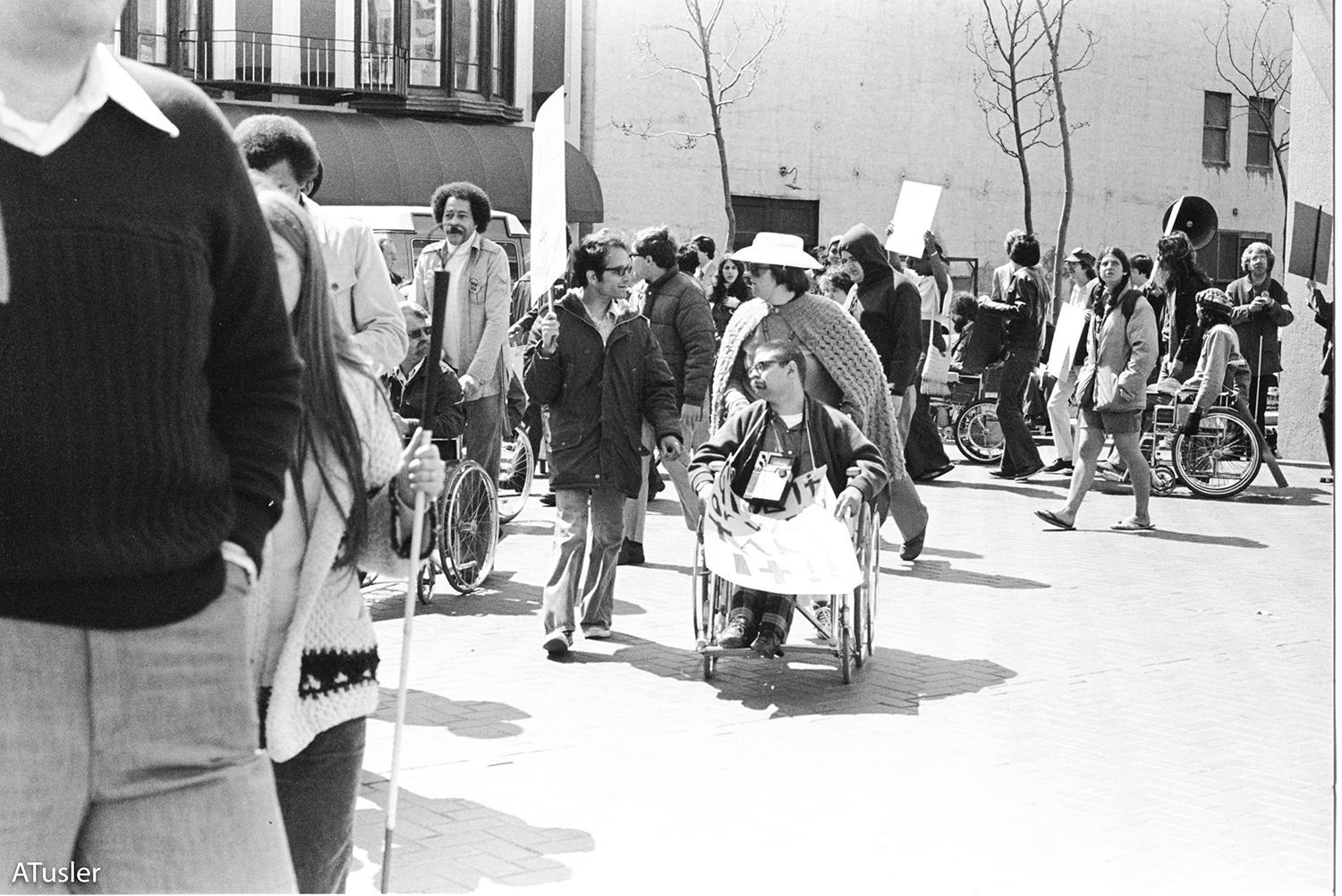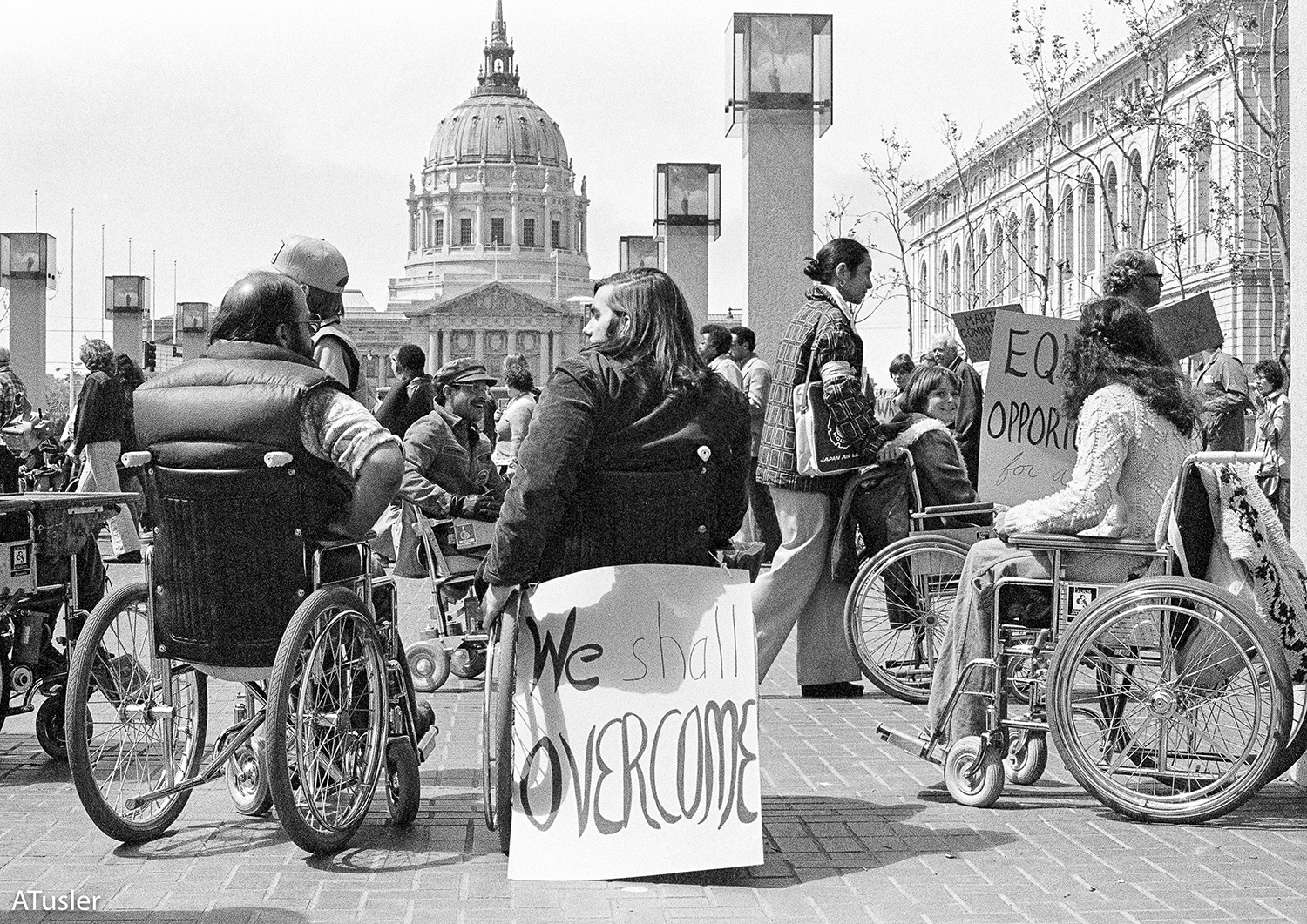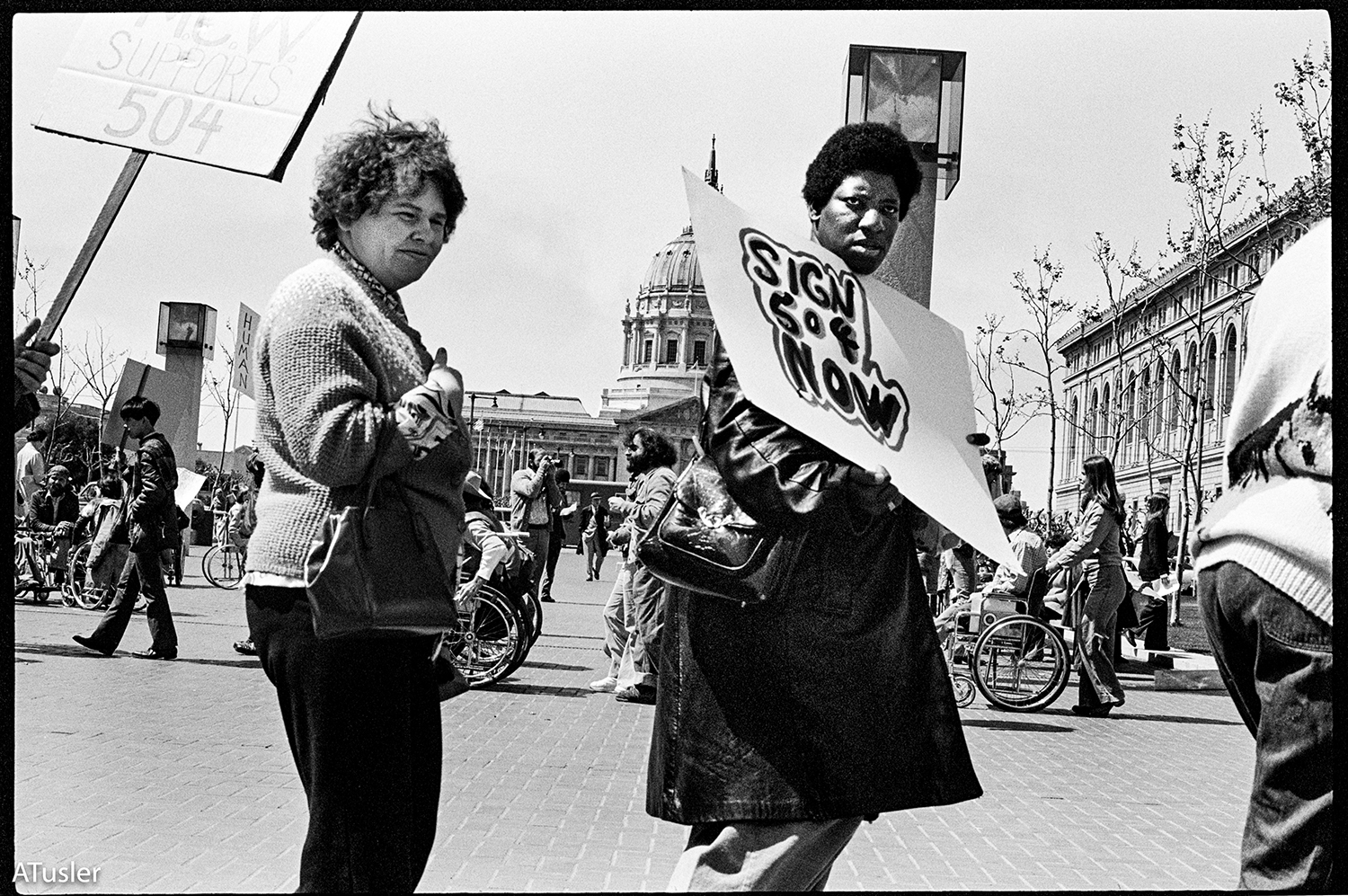 About Anthony Tusler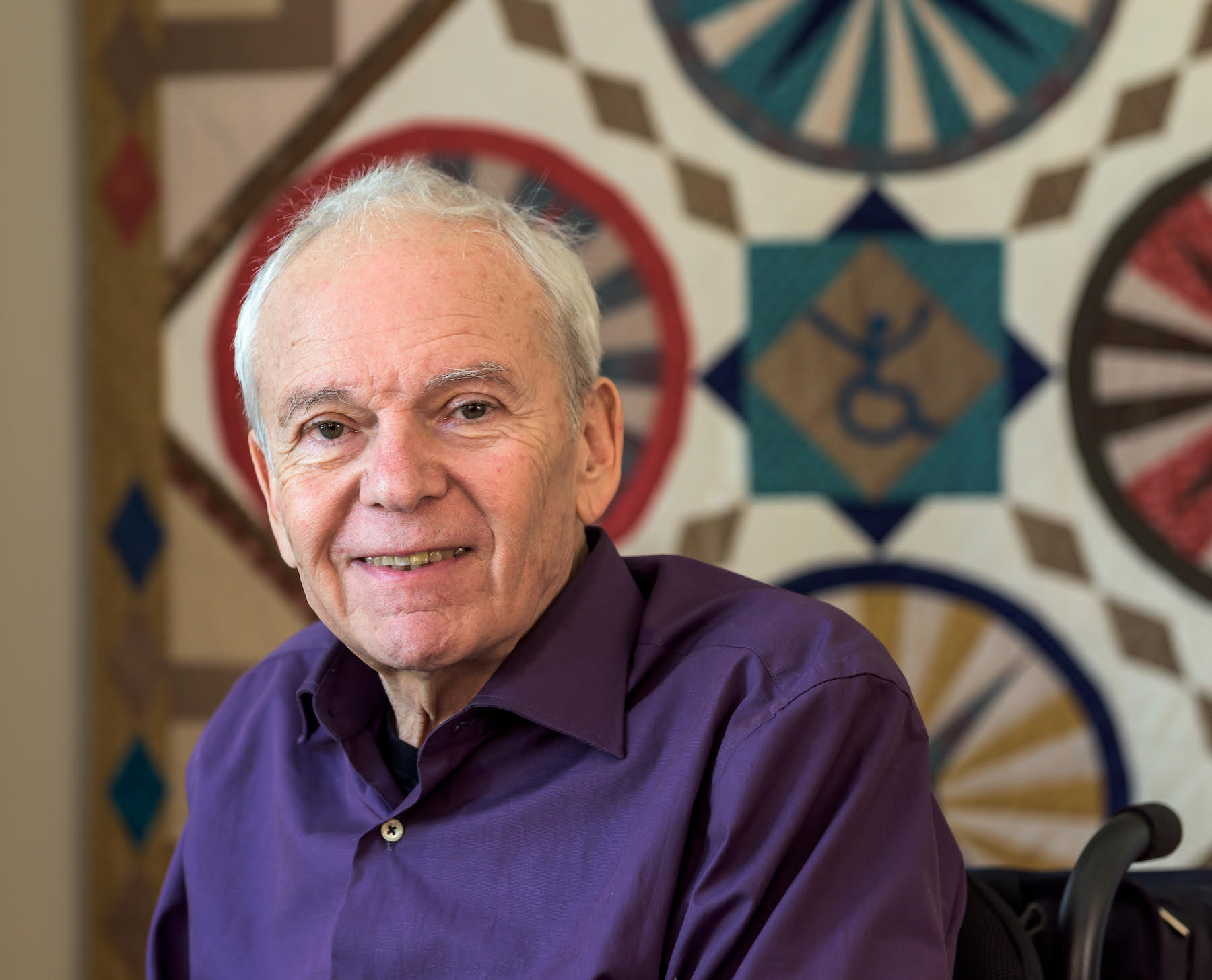 Since discovering the disability community in 1972, Anthony Tusler enjoys the world through, and from a disability perspective. In his professional and personal activities, his goal is to improve the lives of people with disabilities and encourage disability self-determination and culture.
Tusler is a writer, photographer, consultant, trainer, and advocate on disability issues. He was the founding Director of the Disability Resource Center at Sonoma State University for 22 years. He was the Coordinator of the Technology Policy Division at the World Institute on Disability for three years. He has helped to launch a number of non-profits, including the Institute on Alcohol, Drugs, and Disability, Community Resources for Independence, Disability Associates, and the National Center on Disability and Journalism. He co-curated probably the first fine art show, D&A2, that had disability as its explicit subject matter.
His photographs are currently featured at the Ed Roberts Campus in Berkeley, California, and numerous Independent Living Centers across the United States.
His photos have been shown at the National Center for Civil and Human Rights in Atlanta, Georgia, SomArts in San Francisco, California, and the de Young Museum, San Francisco, California.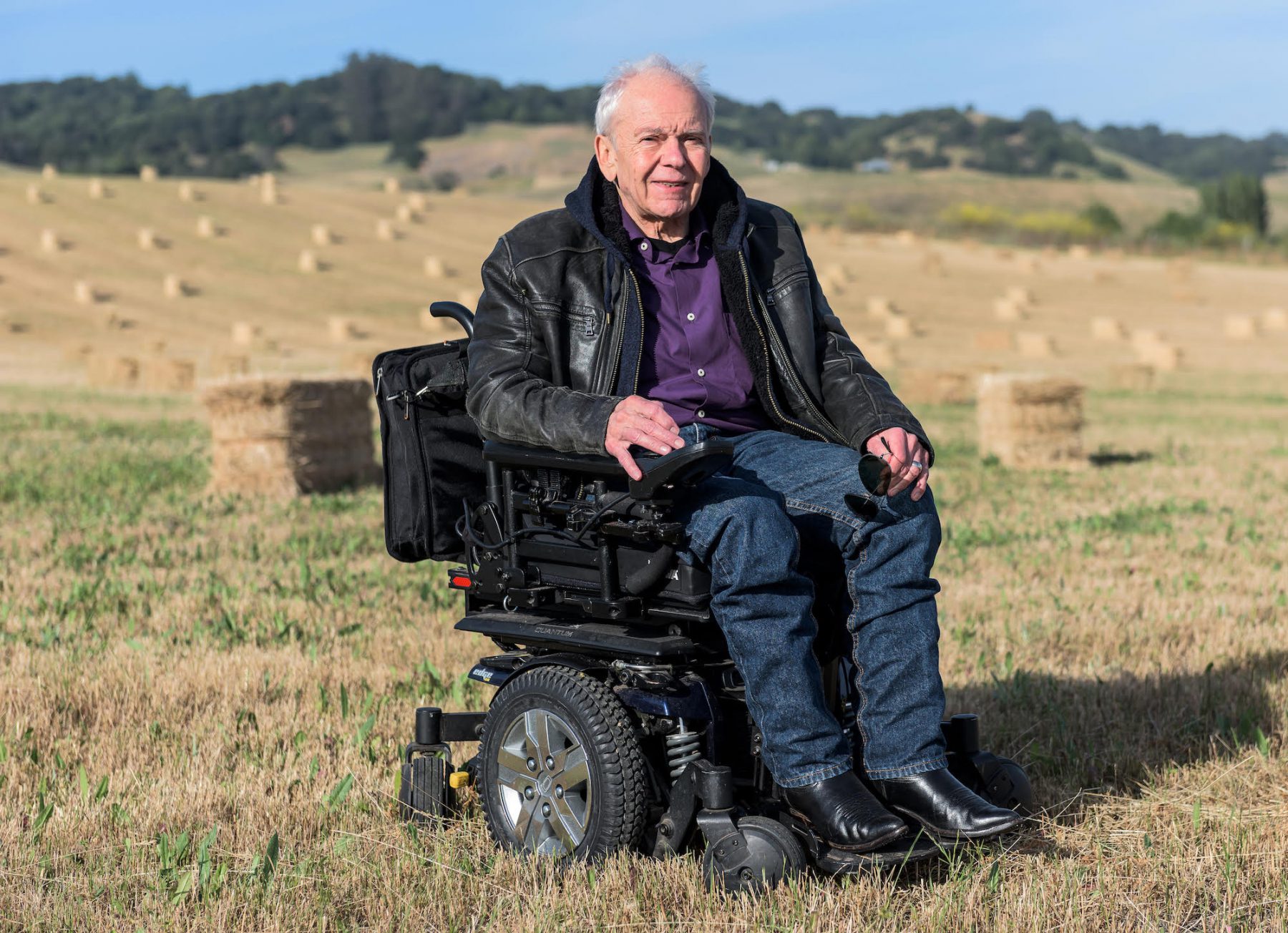 Photos of Anthony by Ira Jay Flushman.